D:CODE IS A LOYALTY THING
WE DECODE THE WORLD AROUND US, TAKE IT APART AND UNLOCK WHAT WE THOUGHT WE KNEW. WE SEE DIFFERENTLY AND UNITE WITH THOSE WHO SEE IT TOO. DRAW YOUR OWN PATH.
---
MAKE DIESEL YOUR OWN. D:CODE IT AND BE REWARDED*: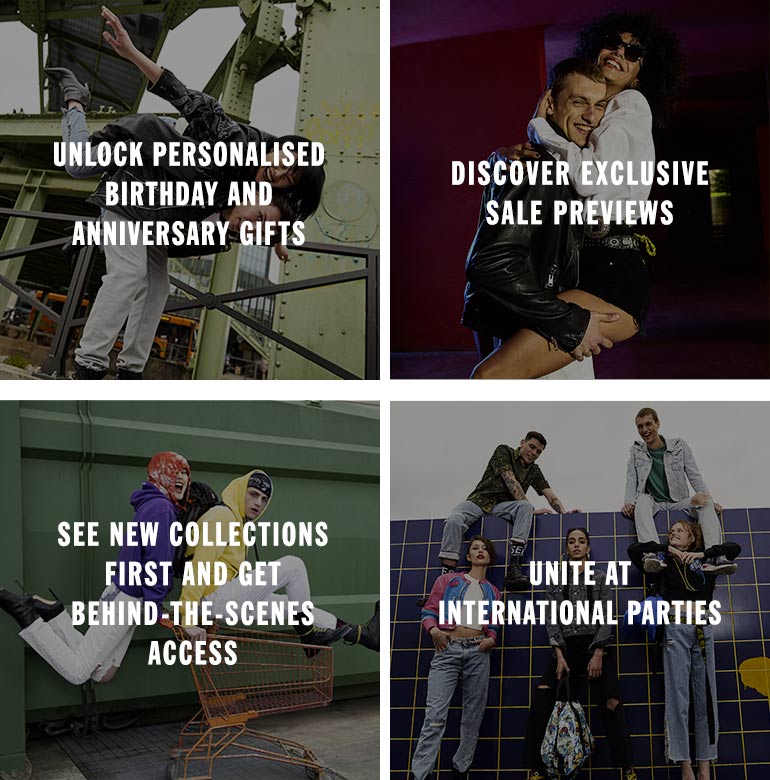 SOUNDS LIKE FUN?
*The benefits are available on Diesel.com or in the stores in Austria, Belgium, Canada, China, Denmark, Finland, France, Germany, Greece, Hong Kong, Ireland, Italy, Monaco, Netherlands, Norway, Portugal, Spain, Sweden, Switzerland, United Kingdom, United States. Department stores are excluded from the D:CODE Program.
Consult our Privacy Policy for further information.